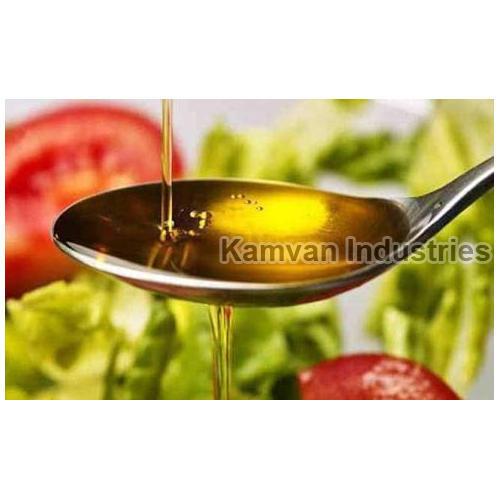 There are many facts about this commonly used edible oil in Indian homes. It is an essential part of Indian cuisine. The use of mustard oil can be mostly seen in the kitchens of eastern, central, and north Indian states of India. The major states where this oil is used in mostly used are Odisha, Bihar, West Bengal, Tripura, Assam, Haryana, Uttar Pradesh, Rajasthan, Madhya Pradesh. Maharashtra, Chattisgarh, and many more to count. From being a flavoring agent it has been also regarded as a medicine in many homes. In this article, let us find out the benefits of using mustard oil.
Cooking and Preservative: As discussed, it is the backbone of many Indian kitchens; most Indian curries are prepared with mustard oil. The distinct pungent flavor elevates the taste to the next level. During pickle preparation, mustard oil I mainly added to extend the product life of the ingredients.

Medicinal uses Mustard oil when heated with garlic becomes an effective remedy to relieve cold during winters. It is used to massage babies in many Indian homes to provide strength to bones and shine on their skin.

Nutrition to Hair: Mustard oil has many nutrients that help in strengthening hair roots that ultimately prevent hair damage. It is also regarded as the best oil for keeping the hair black for a long period of time. Many experts prefer mustard oil over other commonly used oils.

Excellent Moisturizer: Due to its thick nature, it does not evaporate quickly unlike other oils. This is the reason mustard oil is applied on cracked heels and dry skin. It retains the moisture of the skin for a long, hence it is regarded as an excellent moisturizer.

Anti-fungal and anti-microbial properties: Mustard oil is used to massage the body before taking bath by many persons. Due to its anti-fungal and anti-microbial properties, it prevents one from several skin infections and ailments.

Anti-carcinogenic: Researchers have found that mustard oil bears anti-carcinogenic properties. So, the usage of this oil during cooking is beneficial in long term. A compound called glucosinolate is found in mustard oil that is anti-carcinogenic in nature.
Overall a healthy choice: If people say, refined oil or rice bran oil or any kind of vegetable oil is better for health. Then, their assumption might not stand as strong. Recent studies have revealed that foods prepared with mustard oil are healthy for cardiac health.

Export of mustard oil: Countries like Bangladesh, Nepal, Ukraine, the US, UK and many more to add prefer Indian mustard oil. The double-filtered mustard oil is considered the best form of mustard oil. In India, Double Filtered Mustard Oil Tin is in high demand too.

With a rat race among the close competitors of mustard oil, seems that there is no clear and acclaimed winner. But the indigenous and most sought-after edible oil will always retain its position in Indian kitchens. Today, many suppliers across India market good quality mustard oil. The Double Filtered Mustard Oil Tin are regarded are best for domestic use. Grab your share today to present your kitchen with an evergreen product having uncountable advantages!




Interested! Contact NOW!
This entry was posted on December, 15, 2021 at 13 : 01 pm and is filed under Mustard Oil. You can follow any responses to this entry through the RSS 2.0 feed. You can leave a response from your own site.